Elevate Your Travel with Reliable UK Chauffeur Services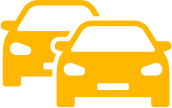 Leisure Chauffeur Services
Hire professional chauffeurs for a range of occasions, including London day trips, sightseeing tours, weddings, and special events. Sit back and relax in our fleet of top-of-the-line vehicles and enjoy your time in the UK.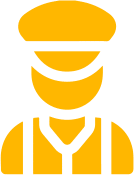 Business Chauffeur Services
Book reliable transportation, hire private chauffeurs for corporate events and roadshows, and travel across the UK and Europe. We have a modern fleet to suit any need and licensed chauffeurs to ensure punctual and discreet service.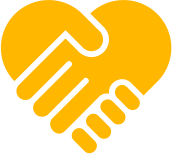 Airport & Seaport Services
Get picked up and dropped off anywhere in the UK by chauffeurs who know the best routes to take, even during peak traffic times. Hire us for chauffeur services to and from all London airports and major seaports.
Crony Chauffeur Services has been taking passengers to places across the United Kingdom and Europe since 1999.
So count on us for a comfortable journey!
Our Travel Service Packages
Mercedes-Benz Travel Package

Hire chauffeur-driven Mercedes E-Class, S-Class, and V-Class cars to travel from London. Our fixed fares start from £120.00.

Range Rover Travel Package

Book Range Rover with licensed chauffeurs to travel within London or across the UK. Our fixed pricing starts from £200.00.

Bentley Travel
Package

Rent executive Bentley cars with chauffeurs for your customized travel from London. Our fixed fares start from £4490.00.

Rolls Royce Travel Package

Hire chauffeur-driven Rolls Royce with licensed drivers for business or leisure travelling. Our travel plan starts from £500.00.

8 & 16-Seater Travel Package

Rent multi-purpose vehicles with drivers and hire 8 & 16 MPVs for your travel. Our package pricing starts from £400.00!
Luxurious Travel, Made Easy!
At Crony Chauffeur Services, we strive to offer reliable travel services to make your tours memorable. We provide flexible booking options to meet the specific needs of each client.
Plan your businesses and leisure travels, and let us handle the driving and logistics. Our professional and courteous chauffeurs are knowledgeable about local routes and traffic conditions, so you can sit back and relax.
Our UK tour and travel services include London sightseeing trips, weekend beach trips, and visits to historical buildings and monuments. You get to pick the destination and a desired vehicle from our wide range of fleet.
With our chauffeur-driven travel services, you can explore all the wonderful places and tourist attractions you have in mind. You can hire our chauffeur services for day trips in the UK and Europe with a customised package.
Crony Chauffeur Services charges for day tours from London on an hourly or daily basis. The pricing may vary depending on the type of vehicle you choose, but we
don't charge extra during or after the tour. There are no hidden charges except for parking fees,
so you can expect a wonderful tour with a reliable travel service.